Details

Hits: 5880
PHILFIDA-IX STARTS TO IMPLEMENT ABACA DISEASE MANAGEMENT PROJECT (ADMP) IN SULU
Date Posted May 2019
The PhilFIDA-IX implemented the Abaca Disease Management Project (ADMP) for an initial area of 30 hectares last February 2019 in Barangay Sawaki, Indanan, Sulu. This activity came about when some abaca farmers reported from the said area that the number of hills of their abaca farms were decreasing because of an abaca disease unfamiliar to them. When this concern reached PhilFIDA-IX regional office, Regional Director Alex Jaducana instructed Mr. Keven R. Badon, Technical Assistance Unit Head, and Mr. Aladin Repaso, Research Unit Head, to travel to Sulu to inspect and validate the occurrence of the abaca disease.
Read more: PHILFIDA-IX STARTS TO IMPLEMENT ABACA DISEASE MANAGEMENT PROJECT (ADMP) IN SULU
Details

Hits: 5433
BICOL TO EMBARK ON COCO-ABACA INTERCROPPING
Date Posted April 2019
By: OIC – Regional Director Mary Anne R. Molina
DA Secretary Manny F. Piñol endorsed Philippine Council for Agriculture and Fisheries (PCAF) committee on Commercial Crops Resolution #33 series of 2018 recommending the development of coconut–abaca intercropping program through the Philippine Coconut Authority (PCA) and Philippine Fiber Industry Development Authority (PhilFIDA).
Details

Hits: 7248
T'boli Farm Growers Multi-Purpose Cooperative (TFGMPC) – Top Ten Millionaire Cooperative
Date Posted March 2019
The T'boli Farm Growers Multi-Purpose Cooperative (TFGMPC) takes pride in successfully climbing from only a P27,107.70-capital build up (CBU) to more than P100M in a span of about 10 years in its operation. For this accomplishment, the Cooperative Development Authority awarded TFGMPC the "top 10 Millionaire Cooperative" in the year 2010. At an earlier time, it has also been awarded with "100% Repayment" and "Class A" Cooperative in 2006, this time by the Land Bank of the Philippines.
Read more: T'boli Farm Growers Multi-Purpose Cooperative (TFGMPC) – Top Ten Millionaire Cooperative
Details

Hits: 9795
The Abaca Tuxy Buying Project

Date Posted January 2018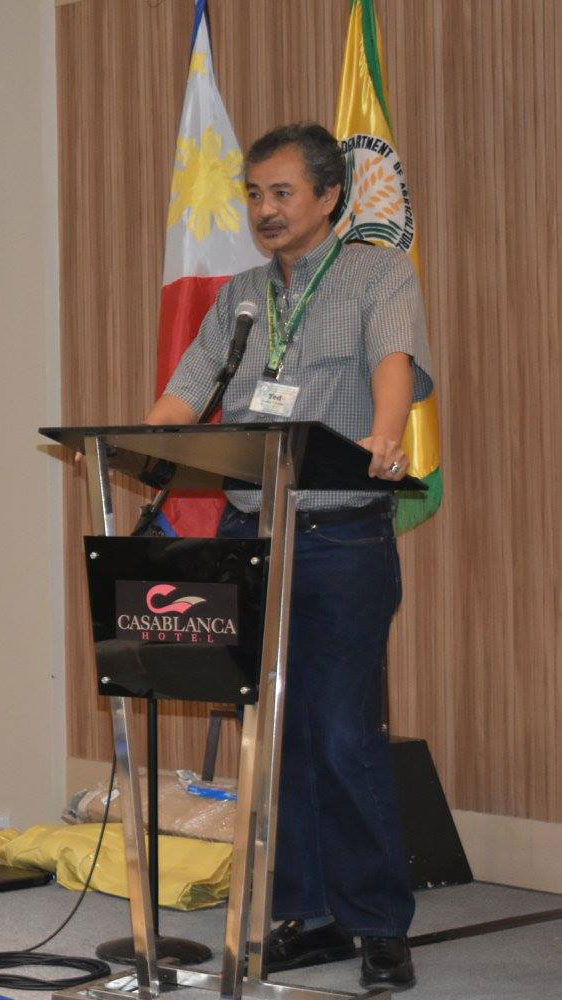 Executive Director Costales discussing Abaca Tuxy Buying Project
Under the leadership of the new PhilFIDA Executive Director Kennedy T. Costales, the agency plans to solve the major problems of the abaca industry by implementing the "Abaca Tuxy Buying Project."