PhilFIDA Welcomes New Head!
Date Posted January 2023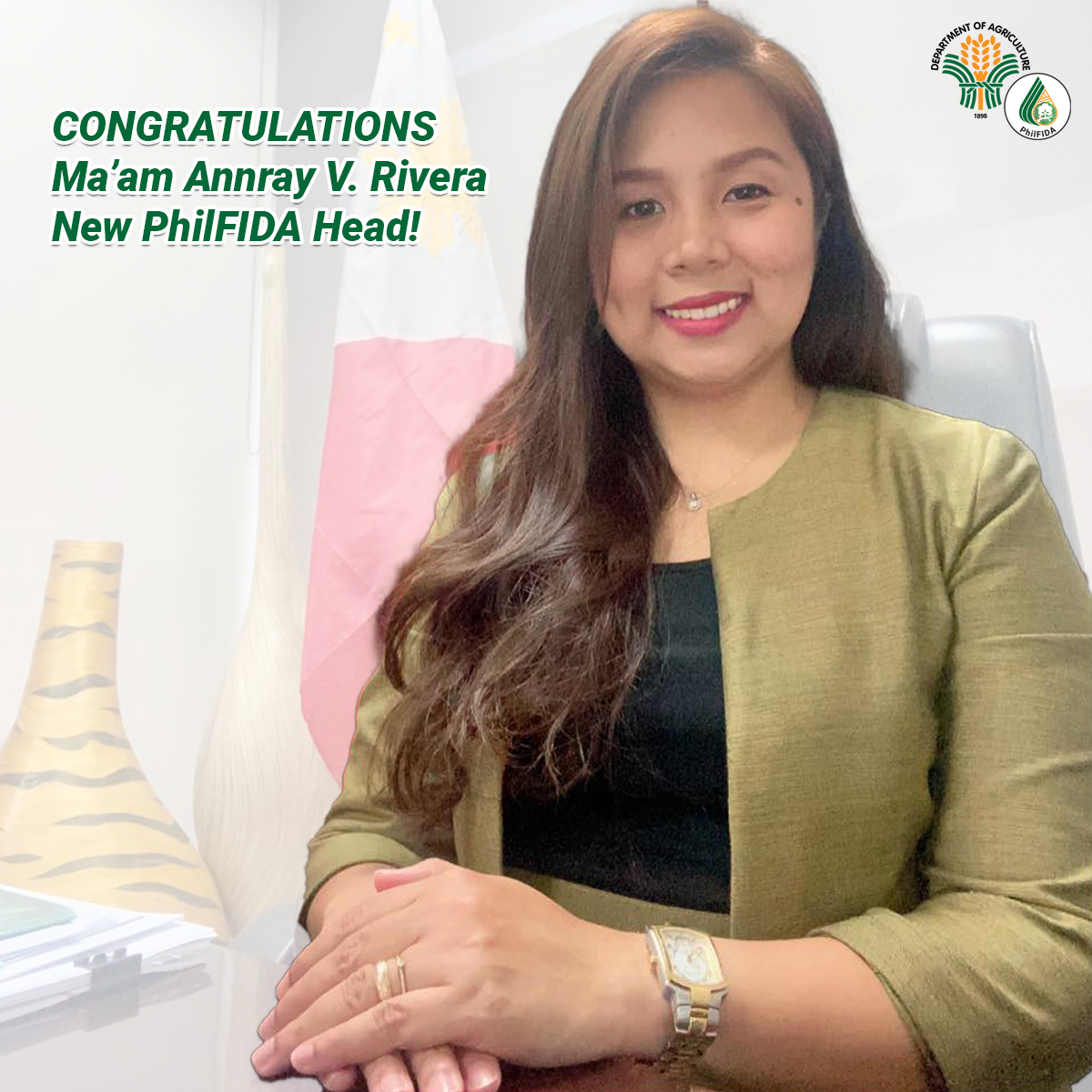 Senior Undersecretary Domingo F. Panganiban of the Department of Agriculture (DA) recently designated ANNRAY V. RIVERA, Deputy Executive Director III, as the Officer-in- Charge of the Philippine Fiber Industry Development Authority (PhilFIDA).
Prior to her designation, Ms. Rivera was designated as Assistant Director for DA Operations in the National Capital Region in concurrent capacity with her other designations as Program Director, Gender Equality and Social Inclusion (GESI) and Chairperson, Committee on Decorum and Investigation (CODI) of Sexual Harassment Cases.