Lumban's Piña Calado Barong Worn in ABS CBN Star Magic Ball
Date Posted November 2019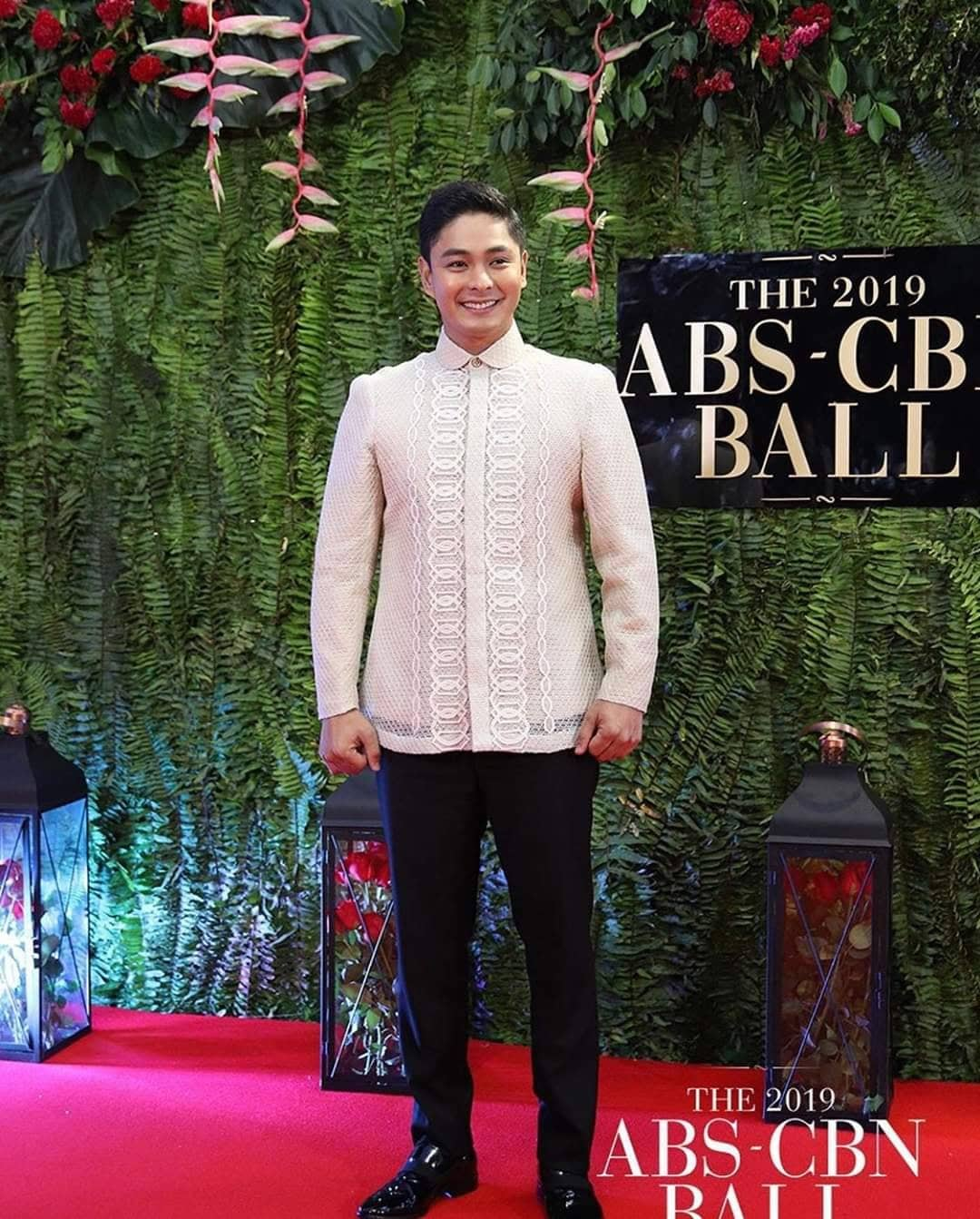 Coco Martin wearing a classic Piña Calado Barong Tagalog during the 2019 ABS-CBN Ball
Photo Credit: Suit it Up Manila
Philippine primetime star Coco Martin donned a Piña Calado Barong Tagalog during the 2019 Star Magic Ball held last September 14, 2019 at the Shangri-La, The Fort.
In support to the Modern Filipiniana theme of the event, Mr. Martin chose to highlight the Lumban style of piῆa fabric embroidery in his attire made by Suit it Up Manila.
Calado is a well known Lumban style of embroidery (Burdang Lumban) in which fibers are pulled out from the fabric to reduce the fiber count and the remaining intact fibers are then stitched together into a variety of open thread work patterns (Heritage Barong). These fine thread works are done by hand, preserving the time-honored tradition of exquisite hand embroidery of Lumban, Laguna.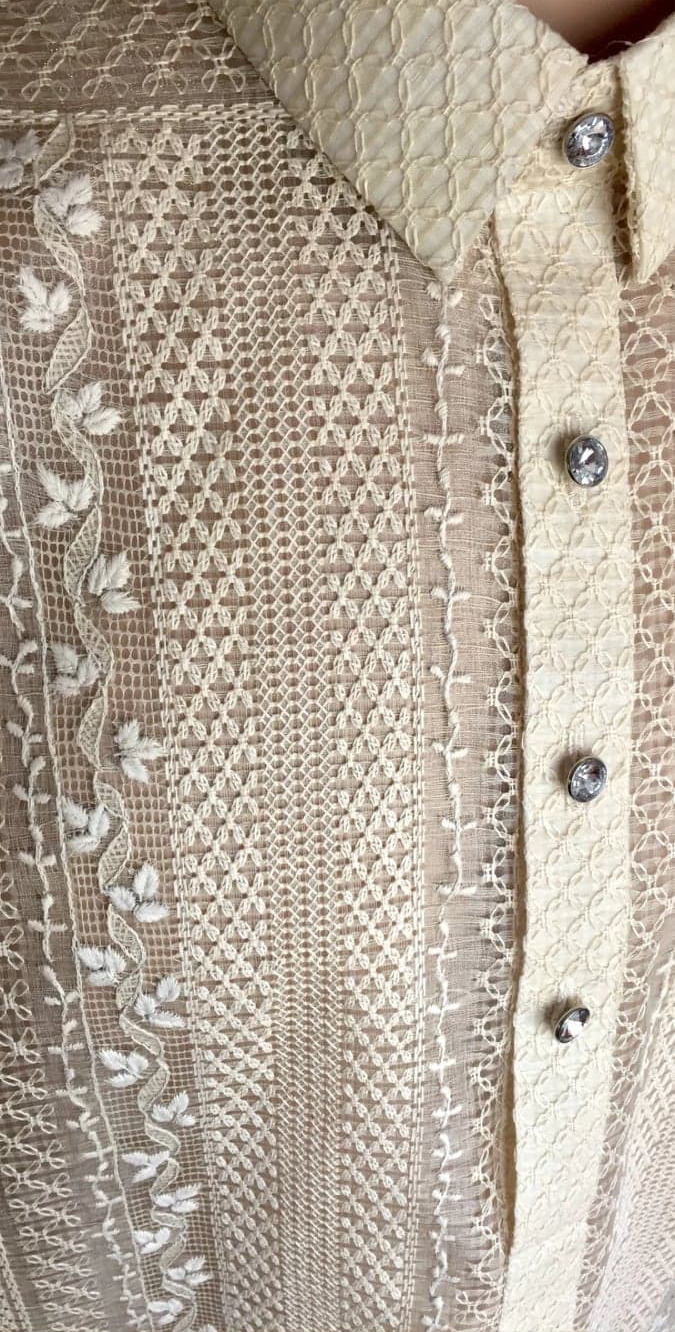 Burdang Lumban
Photo credit: Heritage Barong