BICOL TO EMBARK ON COCO-ABACA INTERCROPPING
Date Posted April 2019
By: OIC – Regional Director Mary Anne R. Molina
DA Secretary Manny F. Piñol endorsed Philippine Council for Agriculture and Fisheries (PCAF) committee on Commercial Crops Resolution #33 series of 2018 recommending the development of coconut–abaca intercropping program through the Philippine Coconut Authority (PCA) and Philippine Fiber Industry Development Authority (PhilFIDA).
Said program is seen to increase the income of coconut farmers and increase/improve the production and yield levels of abaca fiber per unit area.
PCA – V has initially identified coconut areas potential for abaca intercropping in three (3) provinces namely; Camarines Norte (Labo, San Lorenzo Ruiz and San Vicente), Camarines Sur (Buhi, Iriga) and Sorsogon (Casiguran, Castilla, Sorsogon District, Matnog, Barcelona, Juban). These are partial listings of coconut areas furnished by PCA
– V to PhilFIDA V.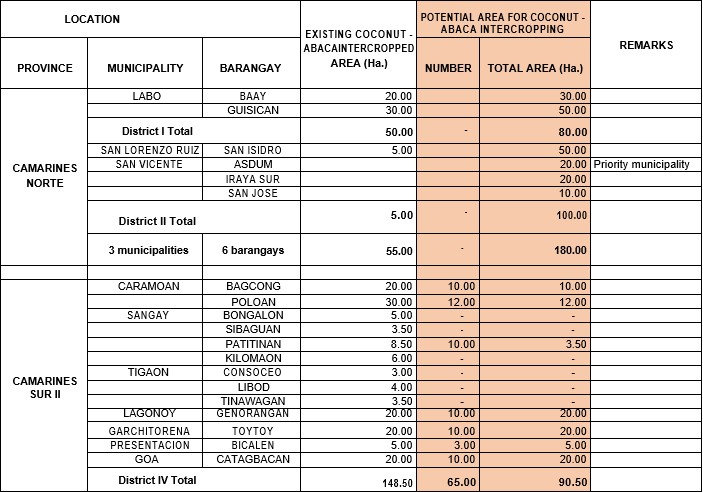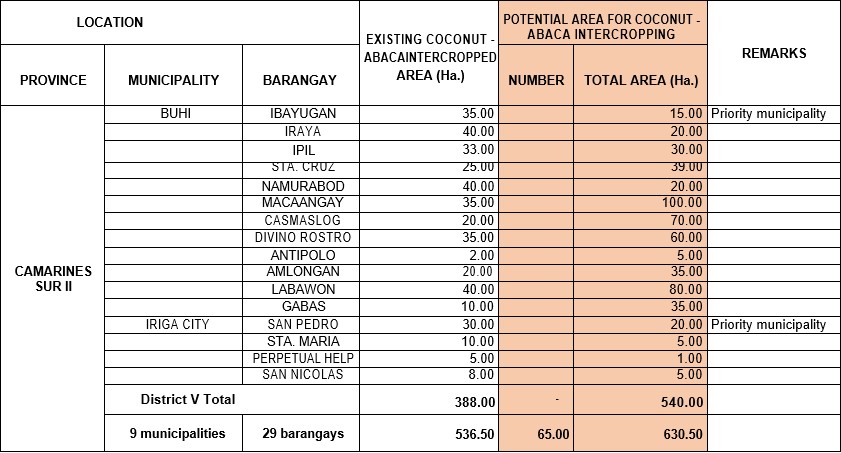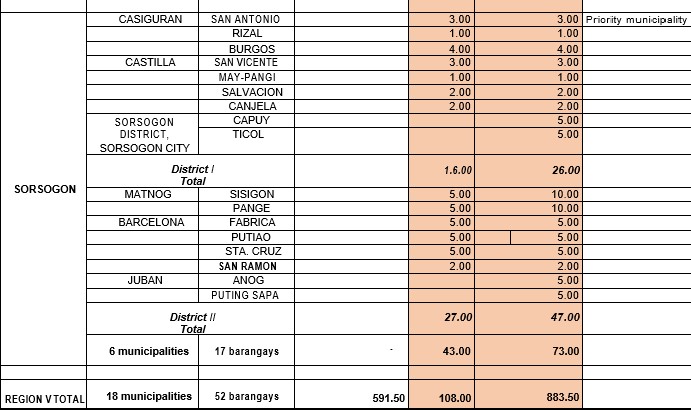 Coco–Abaca intercropping is being proposed to be implemented in priority areas/municipalities under the reprogrammed fund allocation for banana intercropping under CIP 2014-2016 with an available budget regionwide amounting to ₱ 678,000.00. The cost of intercropping abaca is yet to be determined by among PCA-V and PhilFIDA
V including other project implementation arrangements to be agreed in a meeting to be conducted soon.
Meanwhile, PCA – V is packaging a proposal to fund areas not covered under banana CIP funds.
This endeavor is in support to attaining the planned outcomes consistent with the region's agricultural and economic priorities.